News from the Healthwatch Wandsworth Assembly – 29 September 2021
At the Healthwatch Wandsworth Assembly we talked about health inequalities; we considered practical steps to reduce health inequalities and looked at a flagship project to tackle ethnicity inequalities in mental health.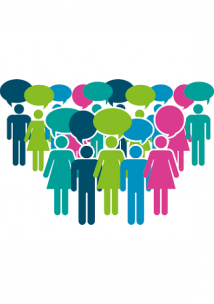 Healthwatch Wandsworth holds public events to discuss with local people key developments in health and social care. We held our third online public event via Zoom in September 2021. 
Our event focused on health inequalities, how the Covid-19 pandemic has highlighted them as never before, and we looked at an exciting project called the Ethnicity and Mental Health Improvement project as an example approach to tackling inequality.
We began by discussing that health inequalities are unfair and avoidable differences in the health of people across social and population groups, which can affect people's health and their access to health and social care.
This is who we heard from and what we discussed:
Gemma Dawson, Head of Strategy and Projects for Merton and Wandsworth at NHS South West London CCG told us what health and care organisations are planning to do to develop our services and tackle health inequalities as they update their joint ambitions under the Wandsworth Health and Care Plan. 
Ethnicity is a topic which many find difficult to talk about and it exaggerates patient experience issues in mental health. If change can be achieved here, it can create understanding about what affects people's experience. Professor Sashidharan from Glasgow University told us more about the approach.
Malik Gul, Director of Wandsworth Community Empowerment Network (WCEN), and Gemma Dawson talked to us about developing relationships and partnerships between large organisations/service providers and community groups. They also gave us an update on the Ethnicity and Mental Health Improvement Project (EMHIP).
We then discussed how we can encourage trust between staff and service users.
Finally, we broke out into smaller groups to discuss the following topics in more depth:

What services, individuals and communities can be empowered to do to make sure people's stories are valued and listened to
What can be done to ensure that there are opportunities for people to share their stories and that this is integrated into the system.
Next Steps
We have written a report drawing together some themes and experiences people shared with us during discussions on the day. This report can be found here.
We will use this information to inform our work over the coming year as well as encouraging people in charge of health and social care services to involve local people and community groups in tackling health inequalities.
Download the presentations