Talking to Your GP about Mental Health
As you told us that mental health is one of the most important aspects of health and social care, we made it a top priority for this year.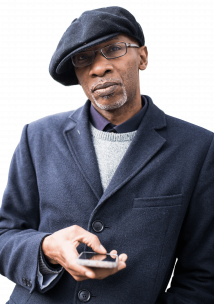 How can we overcome the challenge of speaking to our GP about our mental health?
At our February public event we discussed mental health and the various levels of support that are available to people in Wandsworth.
To access mental health support, we often need to speak to our GP, but many people told us they find it challenging speaking about mental health concerns with their GP.
During our event, we asked about people's experiences accessing mental health support services, what they would like to see more of and what would help them feel more comfortable when talking to their GP about mental health.
Key findings
Most raise concerns about length of appointment times and access to support.
Patients wanted a choice of help, being able to choose to see the same GP or even see someone other than their GP about mental health, including support groups and services that have an impact on mental health like fitness activities.
Parents and carers need to be supported
Many felt that they wanted to feel more confident that their GP and other surgery staff understood mental health.
More information should be available to increase awareness about existing services, as well as reducing stigma.
If you were not able to attend the event to hear about local services available, you can still read the information.
Read about what people told us about speaking to GPs about mental health.