Enter & View visit to Intermediate Care at Home - Wandsworth Maximising Independence Team
We went to speak to people who have short term rehabilitation support from the Wandsworth Maximising Independence team. Read our report about what people told us and what the service have said about it.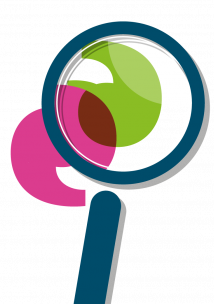 What we did
Intermediate Care services have been developed with the aim of "Providing integrated services to promote faster recovery from illness, prevent unnecessary acute hospital admissions, support timely discharge and maximise independent living".
Wandsworth based intermediate care is provided by a number of services. We have previously visited some of the others and you can read those reports on our website. Home based Intermediate Care in Wandsworth is provided by Central London Community Healthcare Trust (CLCH) Maximising Independence Team and it is this service that is the subject of this most recent report.
The Maximsing Independence Team is a multi-disciplinary service made up of physiotherapists, occupational therapists, speech and language therapists, rehabilitation assistants and support workers and an operational manager. Our objectives were:
• To explore patients experiences of using the service we devised a postal survey and  accompanied members of the team on their visits to patients. How far it helps meet the needs of service users and carers in terms of rehabilitation and increasing independence after being unwell.
• How far it helps people keep well so that the problem doesn't get worse.
• How well the service works with other services.
• How well patients understand their needs and help set goals so they can achieve what they want to achieve.
• Explore the experiences of receiving care in the home environment.
In total we saw 14 patients on the visits and we had 12 responses to our paper survey.
Although we didn't manage to speak to ask many people as we had hoped, we still found experiences of those who contributed helpful to understand the needs of people using the service and how the service is operating.
Key findings
Patients were highly complementary about the service. They all wanted to receive care at home, they felt the therapists were kind and were grateful for the support.
• On the most part they felt they were progressing and getting better.
• Some patients reported long waiting times and this was the most significant negative theme.
• More patients reported not having had a discussion about what happens when they are no longer accessing the service than patients who did have this discussion. Only one of these, though, reported this as a problem.
• All patients understood their goals and most were involved in goal setting. Some patients reported that there was a lack of communication amongst the different services involved in their care.
• A third of patients didn't know who they would contact if they had a problem after support from the service finished.
Conclusions and recommendations
This would seem a well-regarded service. However, we suggested a some recommendations for consideration:
• Ensure patients know what to expect from the service beforehand.
• Have a clear named key person for patients to contact.
• Continue to work on increasing patients' confidence in their own ability.
• Ensure a discussion is held with patient/family members/carers on what happens once they are discharged from the service including how to keep well and who to go to help should they need help for a similar problem.
• Improve communications and co-ordination with and between other agencies involved in a patient's care.
• Ensure that all patients/family members/carers are involved in setting their own goals and that this is regularly reviewed.
• Refer patients to a signposting service like social prescribing and mental wellbeing support.
What happens next?
We have shared our findings with Central London Community Healthcare (CLCH) NHS Trust who manage and run the Wandsworth Maximising Independence Team as well as other people who are in charge of such services locally.
We have had a reponse and action plan from CLCH. You can read our reports and the action plan and response from CLCH below.
Please do note that due to the Coronavirus pandemic and the pressures on NHS services the expected dates of completion of actions in the response document will be delayed and later than those stated.
Download the reports here