Experiences of Wandsworth Mental Health Recovery Cafés
We spoke to people to find out their experiences of our local recovery café, a relatively new type of service aiming to offer peer support, therapeutic activities and a "safe" place for people to talk. Read more about what people told us.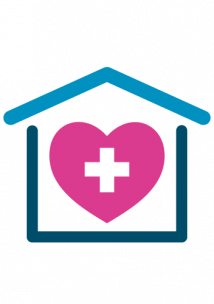 The café has saved my life - if I couldn't come here I would have ended up hurting myself. In a way its self-therapy, informal dip in and out. Come here more when crisis and less.
What we did
Local people have told us that mental health should be a top priority for us to focus on this year.  
A survey was designed to find out the views and experiences of the people who use the recovery cafés to support mental health crisis needs.
Two related questionnaires were developed, one for current users of the service and one for people who did not use the service.
The surveys asked people about their experiences:
During a mental health crisis.
What services they used during those situations.
What is important to them when experiencing a crisis.
Between June and September 2019 the Healthwatch Wandsworth team visited the Hestia recovery café in Tooting four times. We talked to the people there and, if people wished to participate, we worked through a survey with people, recording the answers for them.
We also attempted to speak to people who have mental health issues but have not used recovery cafés.
People's views were sought with a view to finding out:
How the recovery cafés are used.
What people think about them.
What barriers there are to people using the cafés.
What we were told
The people who use the Recovery Café said it has become a vital service for their mental health needs and support.  They feel it stops a crisis from happening.
Most people who use the Recovery Café use it frequently and value it highly and it helps them in a crisis.
The most valued aspects are:
Knowledge and friendliness of staff.
Peer support from other users.
The range of activities offered.
The availability of a "safe" place where people are accepted and not judged.
Things people thought were most important about the way the service worked were:
Location.
Ease of transport.
Range of activities available.
People felt that they are able to "talk "in a space that is both safe and supportive.
People also reported seeking and receiving help from their local GP's in times of crisis, however, there were also concerns from people about the ways in which they can manage their mental health by themselves to prevent a future crisis from happening.
Neither group were confident in these services for the longer-term planning or support.
What happens next
We have shared our report with key people at Wandsworth Clinical Commissioning Group who make decisions about this service in Wandsworth. They are considering the results and will provide us with an update soon.
More information about the service
Recovery cafés work on a drop in basis - there is no need for an appointment.
The aim is that people are met by a listening ear and benefit from companionship and engaging in therapeutic support.
The café provides:
Group activities.
One-to-one support.
Chill out space.
Advice, information and signposting.
Subsidised hot meals and drinks.
Drop in from local mental health teams.
The opening hours are Monday to Friday 6pm - 11pm, and Saturday, Sunday and Bank Holidays - 12 noon - 11pm.