Report on Consultation on Healthy Alternatives to Junk Food – in partnership with National Citizenship Service, The Challenge
We had been made aware of local concerns around healthy eating and young people, and in particular about Wandsworth Council's intention to close 3 chicken shops. We therefore decided to create a volunteering project.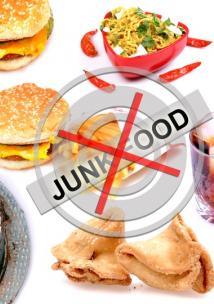 What we did
One of Healthwatch Wandsworth (HWW) strategic goals for 2015/16 was to enhance its involvement and engagement with young people at a local level.
In July 2015 we were approached by The Challenge to work in partnership with them on their NCS programme, a government-backed scheme open to Year 11 and 12 students that helps them to build skills for work, life and the transition to adulthood.
Healthwatch Wandsworth' role in the programme was to enable the young people to be involved in a volunteering project and inspire them to create and run a campaign.
We organised an introductory visit with 13 young people aged between 15-17 years old in August 2015 to discuss the project and identify key questions to be included in the survey around what young people like to eat that is healthy and affordable.
When we became aware of the concerns around healthy eating for young people and Wandsworth council's plans to close three chicken shops in the borough, we decided to ask young people:
What they like to eat
What they can afford
Whether a healthy diet is important to young people
In September 2015 the young volunteers spent the day at a Healthwatch Wandsworth stall at ASDA in Clapham Junction encouraging people to take part in our survey on healthy alternatives to junk food.
We wanted to find out if there were any trends focusing on what already attracts young people to go and buy healthier foods and whether it was important to them to have a healthy diet.
Key Findings
The majority of young people are aware that they should be eating a healthy balanced diet, whether this is for physical or mental health benefits.
It is encouraging that young people tend to feel there are alternatives to junk food shops, such as sandwich shops and home cooking however, if we are to encourage more healthy eating, we should be aware that young people are concerned with taste and cost.
Some even suggested that subsidised food might help and having more information on what they should be eating to be healthier would entice them to make healthier choices.
We understand that the local authority want to ensure young people still have healthy options and know what to buy which is healthier when they might come out of school hungry.
Read the report on the Healthwatch Wandsworth consultation on Healthy Alternatives to Junk Food.