Wandsworth Youth Council have published their mental health report
Wandsworth Youth Council have finished up their mental health report which has been created off the back of their survey and with the help of Delia and Rita from Healthwatch Wandsworth, who gave them tips on how to analyse the data.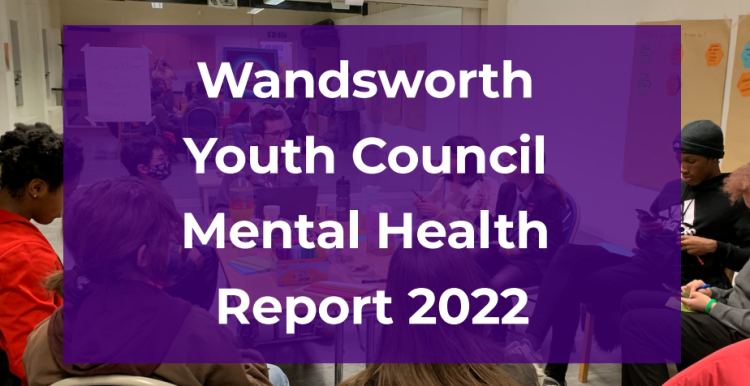 Through this project and the writing of the report, the young people of WYC have discovered that the young people of Wandsworth do not feel they are listened to enough, and that this negatively impacts their mental health and wellbeing. Additionally, young people do not trust the current Mental Health services enough. Therefore, they have decided to try and improve this. They have partnered up with Bethan from Richmond and Wandsworth council to review the Well Centre, a health hub for young people. This service was actually recommended by one of the members of the Youth Council so they are very excited to be involved in this project.
From September 2021 - January 2022, the Youth Council members designed the Mental Health survey: Happier Wandsworth. The survey was shared with the children and young people of Wandsworth to discover their thoughts, feelings and lived experiences of Mental Health in Wandsworth. They heard from 53 children and young people aged 11 - 18 years old from across Wandsworth and local surrounding areas. The data from the responses have helped decide the next focus for WYC and their Mental Health campaign: they will be reviewing some of the Health Services in Wandsworth.