Tackling Race Inequality in Mental Health - Wandsworth takes a lead
Black, Asian, and other minority ethnic people continue to face discrimination and inequality in this country in the field of mental health. Read more about a new project to try and tackle these issues.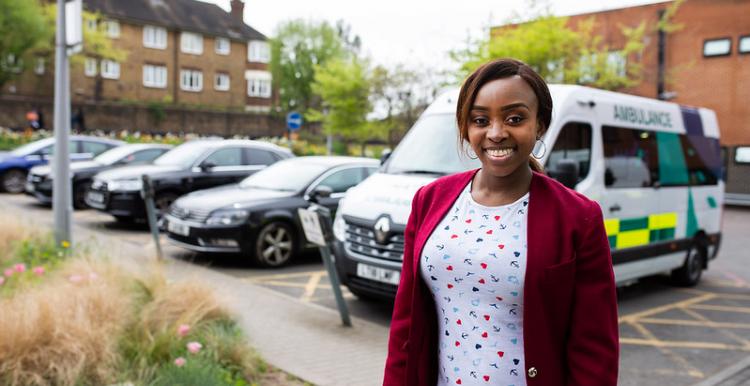 BME people have worse experience of accessing mental health support, are more likely to be detained under the Mental Health Act and experience coercion and restraint during treatment and have worse outcomes than their white fellow-citizens. More can be read about this on the Synergy Collaborative Centre's website and in the report of the Independent Review of the Mental Health Act.
For more than 10 years the BME community in Wandsworth has raised these concerns, particularly with the responsible statutory bodies including NHS Wandsworth and Southwest London and St George's (SWLStG) NHS Mental Health Trust. This has been through a series of representations to Community Meetings and Health Boards, ongoing engagements through the Wandsworth BME Mental Health Forum and through the annual Black Mental Health Conferences organised by the Wandsworth Community Empowerment Network (WCEN). We are now starting to see signs of change.
What's new: what is EMHIP?
In 2017 SWLStG honoured a pledge given at the previous year's Black Mental Health Conference by setting up an independent Expert Panel to advise them and the local NHS Commissioners on reducing ethnic inequalities in mental health care. They commissioned WCEN to conduct an in-depth review and study, which was carried out by an independent academic, Professor Sashi Sashidharan from the University of Glasgow.
In 2019, this review team produced a report and recommended an Ethnicity and Mental Health Improvement Project (EMHIP). Prof Sashidharan's view was that enough was known about the extent and nature of ethnic inequalities in mental health and that urgent action was necessary. With a combination of a willing service provider, NHS commissioners and a supportive local community in Wandsworth, there was a real opportunity to make systemic changes through a package of interlinked interventions. The proposal was to pilot this in Wandsworth before extending and scaling to the other boroughs in SW London.
With the Expert Panel's support, the review team proceeded to draw up a detailed package of interventions, comprising:
a number of Mental Health and Wellbeing Hubs located in faith centres and other community venues across Wandsworth
crisis residential alternatives to hospital admission
a bespoke service to support, ensure recovery and social inclusion of young Black people with severe mental health problems currently caught up in a cycle of repeated admissions and frequent contact with the criminal justice system  
a range of improvements in inpatient care designed to reduce the use of restrictive interventions and the Mental Health Act and
a programme to ensure a culturally capable organisation and clinical practice.
An initial business case was drawn up for this ground-breaking package in September 2020.
So, what is happening now
There has been enthusiasm and support from all concerned, but big change takes time. The EMHIP programme is now off the starting blocks and specific actions being taken this year are:
the first Mental Health and Wellbeing Hub at the New Testament Assembly Church in Beechcroft Road in Tooting (the home of the Black Mental Health Conferences over the years) will be launched towards the end of the year. This will be the first of several such Hubs across Wandsworth, working alongside the Boroughs diverse and multicultural communities. The Hub(s) will ensure that treatment and support of serious mental health problems are truly embedded in the local black community with active involvement and participation from all key community assets
a new Crisis Family Placement Service for the Black African and Caribbean communities, which will recruit families willing and able to give people in a mental health crisis a safe and supportive place to stay where they can be supported and treated for a limited period in preference to a hospital ward which is often perceived as a threatening and antitherapeutic environment
a pilot scheme covering 4 acute inpatient wards at Springfield Hospital focussing on the reduction in the use of the Mental Health Act and restrictive interventions through more inclusive and shared decision-making involving families and other cultural mediators
the development of a programme of training to improve the cultural capability of the local mental health services so that are mental health trust so that they can provide safe and effective care and support for the diverse population in Wandsworth
This wide-ranging package of interconnected actions represents a significant investment by the NHS, assessed at around £6.5 million annually. In order to ensure this additional funding EMHIP implementation will be phased over the next 3 years. 
Find out more here.
In addition to the unlocking of diverse community capabilities to be co-producers of mental health early help and intervention, the 'Hub and Spokes' are and will also be working alongside NHS SWL to facilitate ongoing 'Health Clinics' for physical health and long tern conditions, as well as providing drop-ins for advice and information, including support on benefits, housing, and other social welfare matters. This brings to Wandsworth a community-led and integrated health eco-system that is able to provide wide ranging and holistic support and services to communities at first contact and need.   
How to find out more and get involved
A further development worth mentioning is the new Enabling Strategy for Equality, Diversity and Inclusion adopted earlier this year by the SWLStG Board. This was written after wide consultation and is designed to stretch the Trust's performance in these areas. It has yet to appear on the Trust's website but it will no doubt be presented at the Trust's Annual Public Meeting on 9th September from 5:30pm, register here.
The COVID pandemic has highlighted health inequalities as never before, and there's a broad consensus that 'something should be done'.  It can be more difficult to specify what exactly, but EMHIP offers a practical set of proposals and pilot projects which will be evaluated to understand change that could result.
It's not just about making services more accessible to disadvantaged communities by physically placing them in their own communities' locations: it's also about enabling community members themselves to actively engage and support their members - co-development and co-delivery.
Come to our event
If you are interested in the issue of inequalities in health, come to our Healthwatch Wandsworth Assembly on Wednesday 29 September where we will be joined by Professor Sashidharan. Find out more and book your free place here.