Coffee Morning with Wandsworth Carers Centre
Healthwatch Wandsworth & Wandsworth Carers Centre Co-hosted a Coffee Morning for Wandsworth Carers (March 2021)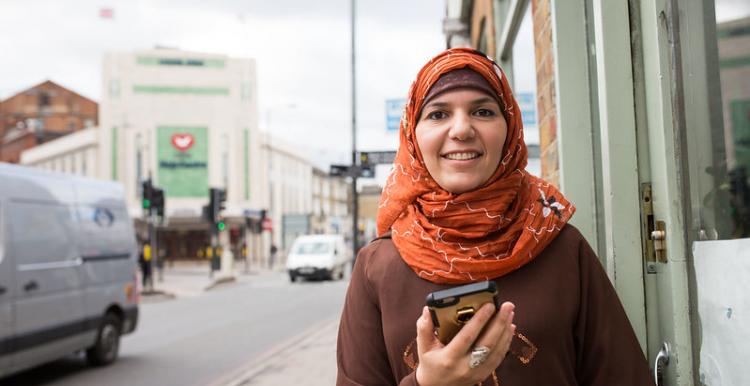 We have heard that the coronavirus lockdown has been a difficult time for many carers and we wanted to gather more intelligence on how carers have been/are coping locally. Carers have a central and important role in the health and care of the people they look after and they often tell us about the additional challenges and health inequalities they face which impact on their own health and quality of life.
We spoke to carers 2019 about their experiences and they told us they wanted:
Early access to mental health support.

Information on available support and what carers are entitled to.
More information about health condition of the cared for.
Support services for carers that are helpful.
Help with carers assessments and finances
What we did 
We wrote a report based on feedback from carers.
The key findings from the Healthwatch Wandsworth report were used to inform the specification for the new contract.
The key findings helped to develop new resources within Adult Social Care Operations that support unpaid carers.
Since then Wandsworth Council have told us:
The key findings reinforced the importance of having a stable carer support service and helped make the case for offering an eight year contract during the re-commissioning of the service.  This award was twice as long as the previous award.
Adult Social Care (ASC) has launched a simplified online version of carer's self-assessments which now incorporates the issuing of a Carers Emergency Card once completed.
ASC has updated its suite of booklets on the carers' offer, carers' assessments; supporting mental health and carer's emergency cards.
ASC Operations have appointed Carer Champions in each of its frontline teams who have the responsibility of ensuring that supporting carers is seen as every staff members' responsibility.
The new specification requires the provider to work with unpaid carers to explore what types of short breaks, including formal respite, best meet their needs.
A new training module is about to be launched which is designed to help all frontline workers in all sectors recognise unpaid care and signs that an unpaid carer may need support. 
During Covid-19 ASC have recently provided an additional £40,000 to the Wandsworth Carers Centre to provide respite breaks for unpaid carers through their partnership with Bluebird.  This funding is especially targeting carers who have experienced additional pressures during the lockdown and who don't traditionally access the regular respite offer.  
What happened next?
Since our engagement in 2019 many things have changed in our environment, Wandsworth Council and Richmond Council have merged, we found ourselves in a Coronavirus pandemic and in response to the pandemic health and care services have had to speed up the pace of digital transformation in health and care.  As a result GP practices and other health and care services have been working remotely, offering appointments in ways that were not face-to-face to protect patients from the virus.
HWW co-hosted a coffee morning with Wandsworth Carers Centre
Wandsworth Carers Centre have continued to engage with carers and have been facilitating an online community since the first lockdown, this is a place where carers can share information, ideas and experiences, meet new people and socialise. 
In March 2021 HWW co-hosted a coffee morning with Wandsworth Carers Centre via Zoom, the session was attended by 13 carers and was informal and we focused on discussing a few key questions from our Covid-19 survey.  We wanted to provide a platform whereby carers could openly talk about their experiences and how these may have impacted their lives and the people they care for.
Findings from coffee morning with carers:
On average most carers felt that the different services providing health and social care services have worked and communicated adequately during Covid-19 and the majority of carers felt that they have received enough information and support from healthcare services.  The majority of carers have found credible up-to-date information about Covid-19 and non Covid-19 services from Government website, local government websites and other sources.
We wanted to explore the impact of the pandemic on mental health/wellbeing, we explored how much of an impact Covid-19 has had on their own mental health/wellbeing and that of the person they care for. The majority of carers stated that the pandemic has had a seriously/significantly negative impact on their wellbeing, with a majority finding it difficult to get the support needed.
Additional issues raised by carers:
It has been hard to get access to mental health services.
Carers need access to services when they we need them.
It is difficult to get things assessed, make things easier for cares.
Complexity of services, there needs to be a centralised system a single point of access to services as there is no one stop to get an answer. 
As carers' voices are often under-represented we thought it important that HWW and key stakeholders have a greater understanding on how these changes may be affecting carers and the people they care for and we have shared our feedback with Wandsworth Council.
What's next….
We are looking to co-host further coffee mornings with local groups.  If you would like to co-host an informal workshop with your service users please contact Delia Fitzsimmons on delia@wandcareall.org.uk