Share your experiences of accessing health and care since Covid-19
New appeal from Healthwatch Wandsworth for people in Wandsworth to share their experiences of accessing health and care since Covid19.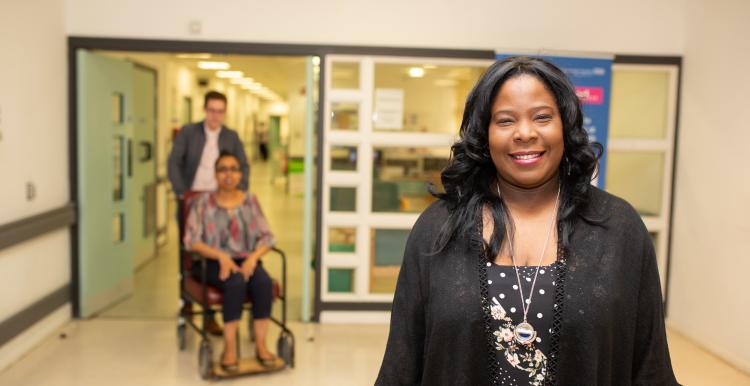 In May 2020 independent health and social care champion, Healthwatch Wandsworth asked people to share experiences of accessing healthcare during COVID-19 and they now want to hear from people again to hear how things have been going since then.
Healthwatch Wandsworth would like to thank everyone who contributed last time. This feedback was used to help health and care services identify issues and try to make sure people could receive the care they needed. Now it is time to find out about experiences over a longer period to help understand what might be needed over the next year.
During this challenging time, people's feedback has never been more important.
Covid-19 Survey
Can you spare 10 – 15 minutes to share your experiences of managing your health and care during the coronavirus pandemic and to share what is important to you in 2021?
Have you experienced any improvements in managing your health and care, or any difficulties? What would you like to have more information about during 2021?
There are many ways you could share your views:
Complete an online survey using this link.
Contact Healthwatch Wandsworth to arrange a time we can talk to you about your experiences.
Attend the free Healthwatch Assembly event on 25th March 2021, register here.
Help Healthwatch hear from as many people as possible by volunteering as a Listen Up Speak Up champion for a few hours.
Invite Healthwatch along to your community group so that we can talk things through with your group.
If you live in Wandsworth, you can complete an online survey to share your views to help local health and care services understand what local people need, how their services are working and where things can be made better. All responses will be kept anonymous. By completing the survey there is also a chance to win a £100 shopping voucher.
Healthwatch Wandsworth Assembly
The Healthwatch Wandsworth Assembly event will be held on Zoom on 25th March 2021, 2pm – 4:30pm.  There will be discussion on future Healthwatch priorities and how you could be involved in shaping services in 2021. Speakers include Mark Creelman, Locality Executive Director (Merton and Wandsworth) NHS South West London CCG and Emma Hill, Community Engagement Officer, South West London and St George's Mental Health NHS Trust will be discussing priorities for supporting mental health this year and how local people can be involved in developments. This is a free event and you can register to attend here.
"The pandemic has had a huge impact on our lives, health and wellbeing. Healthwatch Wandsworth wants to hear about your experience, here in Wandsworth. Please complete the survey - or come to our on-line Assembly on 25 March."