NHS Test & Trace System Launched
The public is being asked to share details of people they've been in close contact with, if they test positive for Covid-19 as part of the next stage of dealing with the pandemic.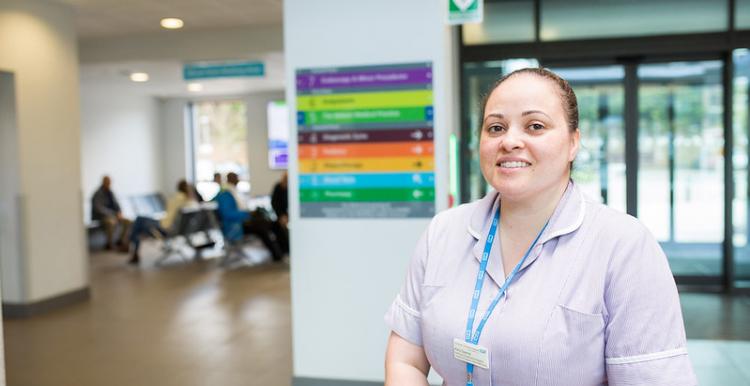 The public is being asked to participate in the new NHS Test and Trace system if they have Covid-19 symptoms or they have been in close contact with someone else with the virus.
Health secretary Matt Hancock launched the scheme on 27 May 2020, saying it would "help us keep this virus under control while carefully and safely lifting the lockdown nationally".
There are two ways you could be asked to take part in the system:
1. If you have Covid-19 symptoms
If you have symptoms, the government wants you to order a test. If it's positive, you will get a text or email from the NHS asking you to register with the NHS Test and Trace website. The website will ask you to give phone numbers or emails of people you were in close contact with in the 48 hours leading up to your symptoms first appearing. If you don't respond to the initial text or email, you will be called by a contract tracer on the phone. You will be expected to follow guidance on self-isolating for at least 7 days (and 14 days for anybody living with you).
2. If you've been in close contact with a person with the virus
You will get a text, email or call from the NHS Test and Trace service if you have been in close contact with someone who has tested positive for coronavirus. You will be asked to register on the NHS Test and Trace website or to call the service, to get information about what to do next. You will be expected to self-isolate at home for up to 14 days, even if you do not have virus symptoms. If you are in paid work, you will be eligible for statutory sick pay if you can't do your job from home.
Contract tracers will not disclose any of your personal or medical information to your contacts. All information will be held 'in strict confidence and will be kept and used only in line with data protection laws'.
Key points on Test and Trace
You can order a test at www.nhs.uk/coronavirus or call 119 if you're not online
Any text from the Test and Trace system will come from 'NHS'
Any call from the Test and Trace system will come from 0300 013 5000
The Test and Trace website is https://contact-tracing.phe.gov.uk/
Contract tracers will ask for your full name, date of birth and postcode, ask about your symptoms and ask for details of close contacts
Contract tracers WILL NOT ask you:
- to dial a premium rate number to speak to us (e.g. those starting 09 or 087)
- for bank details or any payments
- for any social media identities or login details
- for any passwords or PINS or to set new ones up
- to download software to your PC or tablet
- to visit any non-government or non-NHS website.
The Test and Trace service will assess whether they need to alert your contacts based on information you supply. If your case is complex, because you work at or have visited a hospital, care home, or special needs school, your details may be passed to local public health teams to decide how to respond.
What does close contact mean?
Having face-to-face contact with someone (less than 1 metre away)
Spending more than 15 minutes within 2 metres of someone
Travelling in a car or other small vehicle with someone (even on a short journey) or close to them on a plane
If you work in – or have recently visited – a setting with other people (for example, a GP surgery, a school or a workplace)
Beware of scammers
When you are contacted (which can be by phone, text or email) you will not be asked any personal information. You will only be asked to sign in to the NHS Test and Trace contact tracing website.
To make sure you are not being sent to fraudulent websites it is strongly suggested that you do not click the links in any emails or texts but to visit the website independently at https://contact-tracing.phe.gov.uk. 
The NHS Test and Trace service will not:
ask for bank details or payments
ask for details of any other accounts, such as social media
ask you to set up a password or PIN number over the phone
ask you to call a premium rate number, such as those starting 09 or 087