Express your interest in volunteering with Healthwatch Wandsworth
Volunteers play an important role at Healthwatch Wandsworth. We always need local people to help us improve local health and care services for the residents of Wandsworth.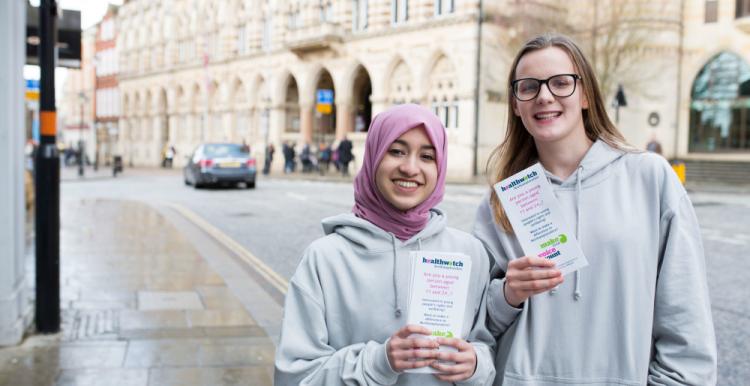 Whether you want to gain valuable work experience, help improve care in your community or learn new skills, there are lots of ways you can join us to make a real difference whether you have just a little time to give, or a lot.
Whether you have an hour or are looking for a more regular commitment we would like to hear from you!
There are a range of ways you can get involved from collecting views of local people, using these views to influence those who run services, and being our ears and eyes at local meetings. Roles include:
Research and policy volunteers
Outreach and/or Enter & View volunteers
Representative volunteers – we are especially hopeful to find people who might have a background knowledge in relation to Learning Difficulties and/or monitoring quality of services.
Due to the outbreak of the Coronavirus, and following Government guidelines, we anticipate that some of the volunteering roles will not commence later in 2020, but we will be preparing to keep up our work and get started as soon as we can.
If you are interested to know more, why not take a look at what's involved.
Then if you are interested in joining us then register your interest and send us a CV if you have one: