Wandsworth NHS Mental Health Trust & Stacey Dooley: On The Psych Ward (BBC3)
Every year thousands of young people are brought to mental health units across the UK to seek treatments. Latest estimates say 1 in 3 people suffer from a mental condition. Read more about the BBC documentary about our local service.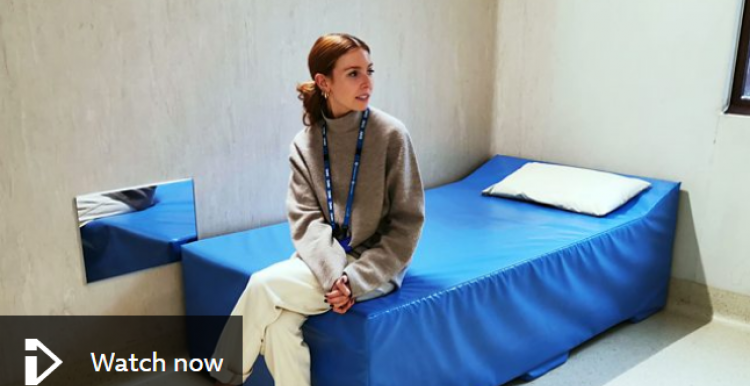 On The Psych Ward is a BBC production filmed at the Wandsworth based mental health service (South West London and St George's Mental Health Trust), which is an in-depth portrayal of how mental health services provide care for those patients who are in crisis or suffer from serious or long term mental illness, and help them toward recovery.
It is an ambition of the NHS Trust to reduce the stigma of mental health conditions, and hopefully this intimate portrayal of how the Trust helps people to talk more openly and honestly about mental health conditions and to seek help where it is needed.
The Trust worked with TrueVision productions who filmed an hour-long documentary for BBC3 entirely at the Wandsworth based Trust with journalist and documentary filmmaker Stacey Dooley. It will be screened on Wednesday 19 February 2020 and available to view on iplayer from 6am here for a year. 
The documentary sees mental health professionals undertaking life-changing decisions about the care of patients, some of which have serious mental illnesses such as eating disorders and emotionally unstable personality disorder, or experience symptoms such as psychosis or delusions. The film documents the range of services and treatment the Trust offers for these conditions, caring for patients to support their recovery so that they can begin to lead the life they want to lead.