Volunteer Opportunity - Diabetes Champions
Merton is looking for diabetes community champion volunteers.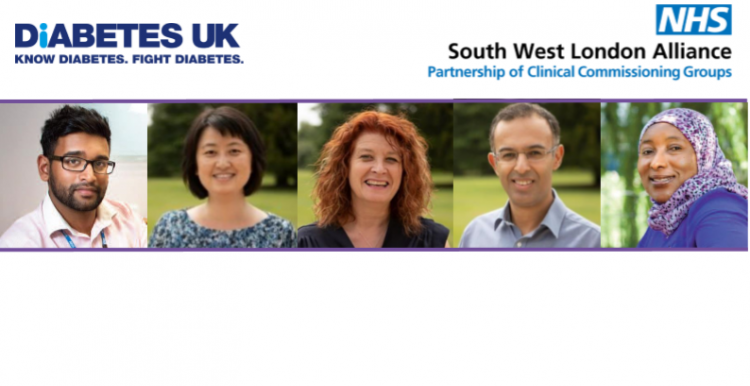 A Diabetes Champions role is to raise awareness of how to prevent developing type 2 diabetes, giving out resources and supporting the local community.
The Wandsworth Diabetes Champions were formed about 5 years ago to tackle the diabetes crisis in the area. As they have been so successful, Merton and Wandsworth CCG's are setting up a new group of Champions to raise awareness Diabetes in Merton.
The Diabetes Champions have managed to engage with many community groups, GP practices and religious settings but they need to do more.
The role requires compliance with certain ethical standards and behaviours that are critical for trust and confidence building, supporting people through a change process.  
We have included some of the main elements of the role below. For the full description please download the Diabetes Champions Role Description at the bottom of the article. 
Main elements of the role:
Complete a two day Diabetes Community Champion training course
As a Diabetes Community Champion to undertake events such as talks, stands or setting up awareness day's to raise awareness of Diabetes. This can be done in partnership with other champions, in connection with a community group/religious institution or alone
They are looking for people who:
have good links into their local community
are passionate about community based health promotion work
are confident in talking to members of the public
have good communication and listening skills
are able to talk to people in a supportive way
have excellent organisational skills
can work within a team
are able to keep conversations confidential
respect other peoples cultures and understand their cultural values
can make the time commitment
are willing to commit to representing Diabetes UK and partner organisations in a positive way
can speak another language (this would be an asset but is not essential)
What is the offer to you?
 
The opportunity to contribute to an important area of work which could help to improve the lives of people with diabetes and those at risk of developing the condition.
Diabetes Community Champion training, membership to our Network and full support in your role and continuous learning development.
Experience of volunteering in the charity sector.
You will:
Be helping Diabetes UK in its work and people with Diabetes
Support Diabetes UK procedures and standards by:
      i) being aware of your own health and safety and that of others
      ii) respecting others and treating people equally irrespective of age, disability, gender reassignment, marriage and civil partnership, pregnancy and maternity, race, religion and belief, sex and sexual orientation (Equality Act 2010)
If you feel like this role is for you, please apply. You can apply both online or by email.
Complete online application or send completed application form to MW.DiabetesChampions@SWLondon.nhs.uk by Friday 7th February 2020
This form is then sent to Diabetes UK
Diabetes UK phone applicant to discuss application and get details of 2 personal references (please have these ready to discuss)
Successful applicants invited to Recruitment Afternoon on Monday 24th February 2020.
Attend 2 days training facilitated by Diabetes UK on Tuesday 10th and Wednesday 11th March 2020.
Click below to download the volunteer role description and application forms. Also included for download is a Diabetes Champions Advertisement Poster for anyone that can spread the word about the volunteer opportunities for the Diabetes Champions.