Fast-Track Cities HIV-related stigma work
Despite all the advances in clinical care, we know that for people living with HIV life can be difficult because of stigma and discrimination. Find out how organisations are working together as a city to get London to zero HIV stigma.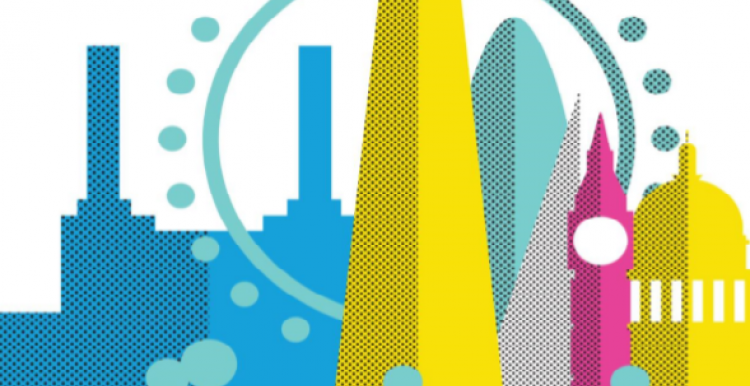 London Fast-Track Cities Initiative say that HIV stigma is often based on an outdated idea about HIV and compounded by discrimination of other characteristics such as gender, sexuality, race, sex work, drug use, immigration status and more.
In order to get us to zero new infections, zero preventable deaths and 100 per cent of people living well, they say that HIV-related stigma needs to be eliminated. Clinical care and the improvements in life expectancy alone are not enough.
The London Fast-Track Cities Initiative has secured funding for the next three years to address stigma as part of its work, with an ambition to make London an HIV-friendly city by 2030.
The Fast-Track Cities London Leadership Group set up a stigma subgroup to look at the current evidence on stigma, review existing work and campaigns aimed at tackling stigma and draft an initial action plan. The stigma group has a wide membership including the voluntary sector, statutory organisations, clinicians, academics and people living with HIV.
The stigma group has identified three key areas to focus on to speed up London's response towards the ultimate ambition of zero stigma. These areas are based on a change model which looks to address internal and external stigma simultaneously.
They are looking to experts by profession and experts of experience to get involved in developing these plans.
The vision
The change model for this work will be social change, with a strong political and higher leadership commitment and strong grassroots movement for action.
They propose kicking off this work by amplifying the stories of Londoners to normalise HIV and create connection between people living with HIV and others. It would be founded on generative social action, face to face encounters, social media communities, peer support and advocacy underpinned by new commitments from organisations and institutions to do more.
The work will address intersectionality, by considering HIV stigma in the context of other societal discrimination, and will go further by also addressing HIV stigma for people affected by HIV i.e. the family members and partners of people living with HIV and 'high risk groups' who can also experience stigma in relation to their potential to contract HIV.
The London Fast-Track Cities Initiative draft proposals
The London Fast-Track Cities Initiative propose to work in three areas:
Tackle self-stigma by empowering people living with, affected by and at higher risk of contracting HIV: 
They will tackle self-stigma by empowering members of the HIV community, those affected by HIV and those who are at risk of HIV to talk openly about HIV, challenge stigma where they see it and normalise HIV for what it is in the 2020s – a long-term condition where people living with the condition can live a full life, with a near normal life expectancy. This will be done through visible HIV ambassador role models and by guiding cohorts of people living with, affected by and at risk of HIV through a programme of resilience building, and other self-development topics.
Support the NHS in London to become an HIV friendly zone:
including hospitals, GP practices and dentists. They will do this by creating an HIV friendly charter which specifies the training, policies and visibility required to be accredited as HIV friendly. This will include a zero-tolerance policy to discrimination and an annual review of continued commitment and adherence.
Shift the general public's perception of what HIV is in the 2020s for people living with HIV and those around them: 
This will be done through a social movement – a strong 'come join us' call to action would be put out. The stigma working group are proposing creating an umbrella brand, which can act as the platform for this call to action. The stigma group sees this work being largely driven by storytelling through social media, promoting the voices of Londoners living with and affected by HIV. The aim of this work would be to normalise not sympathise and sow a strong and positive narrative about living well and stigma free.