Launch of Wandsworth's Health and Care Plan
The Wandsworth Health and Care Plan was launched on 7th October as a collaborative plan to tackle key health issues in the borough. Read more about the plans.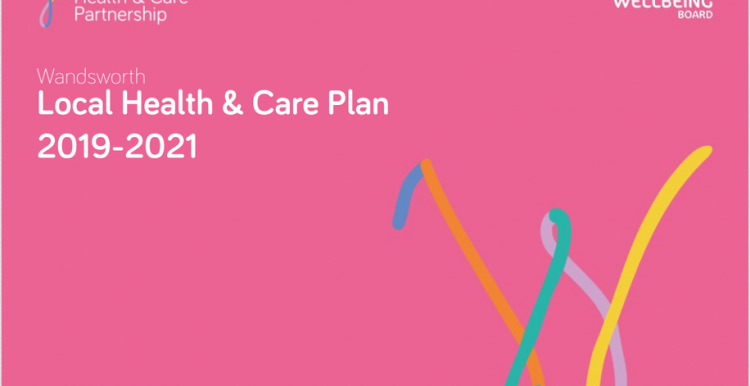 What is the Wandsworth Health and Care Plan
The plan is set to run for the next two years 2019-21 and sets out priorities where various health and care organisations can have the greatest impact by working collectively. There is a focus on prevention, joined up care and supporting and developing resilience in individuals and local communities.
The plan has been developed by health and care organisations who have a shared commitment to work together.
Healthwatch Wandsworth and our members have had opportunities to see draft versions of the plans and we have been trying to make sure that the views of local people are reflected in the plans by asking people about the key areas of the plan in our annual survey and discussing the plan at our events.
Highlights of the plan
The plan sets out that by the end of 2020 the organisations involved will:
Improve the mental health and wellbeing of children and young people by investing in new services making it easier for young people to access support, and reducing waiting times - in particular focusing on building emotional resilience and supporting BAME, Black,Asian and Minority Ethnic young people.
Support more people living with diabetes in community settings, enabling them to be supported closer to home. 
Improve the support provided to the frailest older people in care homes at the end of their lives. 
The plan also sets out initiatives for the following:
Reducing childhood obesity and risky behaviour.
Improving mental health and wellbeing for adults.
Supporting people living with dementia and reducing social isolation.
You can read more about the plan which is now an online flip book.
You can also watch the video below to hear from the organisations about the plan. The video was taken during an event organised to bring together people working in social care and local residents to talk about health priorities for Wandsworth.