Maternal Mental Health Awareness Week: 2nd - 8th May 2022
Maternal Mental Health awareness week is coming soon. Find our more about services available to support mental health wellbeing for new parents and what is happening for the awareness week.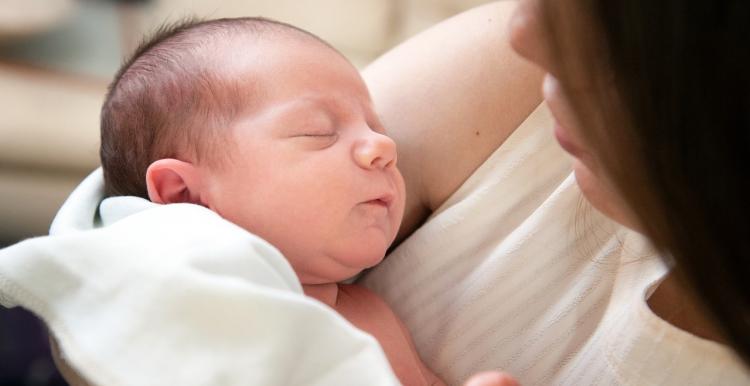 Maternal Mental Health Awareness Week is a week-long campaign dedicated to talking about mental health problems during and after pregnancy. The aim is to raise awareness and change attitudes around mental health wellbeing and problems (often referred to in healthcare perinatal mental health problems) as that some people experience with their mental health. It is important to promote access to information, care and support they need to recover.
This is a topic we are keen to promote after having heard from local people about their experiences last year. You can read more here. 
So this Maternal Mental Health Awareness Week please do join us in spreading the message about the issues and support available.
Get involved with Maternal Mental Health week: 
The Perinatal Mental Health Partnership are running a series of online support sessions based on feedback from families and health care professionals. 
To view the sessions and / or take part, access the PMHP Facebook or Instagram page at the listed day and time.
Find out more on the Maternal Mental Health Alliance website.
Support is available (not just during this special awareness week):
Talk Wandsworth run regular workshops to help you maintain wellbeing as a new parent. More information is available here. Merton Uplift also provide similar workshops for Merton residents (see here).
The Perinatal positivity website has some helpful resources and videos. 
Battersea Children's Centres (x3): All of their sessions support maternal mental health, but particularly you may be interested in coffee and chat sessions which are virtual and the Thinking Babies programme. See more information here. For more about other Children Centre's see this website.
Sources of support if things are difficult to deal with:
If you find yourself feeling very low, or are having thoughts that are difficult to deal with there is support out there. If you think you or someone you know could be struggling with their mental health, then it is important to talk about it and to get help.
Talk to your local doctor (GP). 
Speak to your health visitor or midwife – they have a role to look out for you to make sure you get the support you need, including your mental health.  
Specialist Perinatal Mental Health Service at Springfield University Hospital.
Your GP, midwife or health visitor will be able to discuss with you support from this service. 

Health Visitors: Health Visitors provide advice and support to all Wandsworth families following birth of a baby and up until that child is 5 years old if you are struggling with your mental health then your health visitor can offer you additional home visits called listening visits to express how you are feeling without judgement. If you require further support then your Health Visitor can advise you about additional services and refer you to them. In some cases, your Health Visitor may also suggest a referral to the specialist perinatal mental health team.

There are also regular support groups.

Contact the Wandsworth Health Visiting service 9am - 5pm, Tel  0330 058 1679, email: clcht.0-19wandsworthandrichmondadmin@nhs.net or visit the website website New baby, New feelings 

Midwives: There is a specialist Midwife at St George's Hospital for Perinatal Mental Health who runs a perinatal mental health clinic. More information about maternity services at the hospital can be found here. 

Specialist support you can be refered to by your GP or Health Visitor:

South West London & St Georges Mental Health Trust (Perinatal mental health service): Their website is here or alternatively you could check out information that the team post on twitter @SWLSTGperinatal

Chelsea and Westminster Parent-Infant Psychotherapy Team https://www.chelwest.nhs.uk/services/womens-health-services/perinatal-se...

Child and Adolescent Mental Health Therapy Service (Under 5s) A free service with clinicians working with children under 5 years old to support health emotional and social development in children (referrals can be made by your Health Visitor, GP, Speech and Language Therapist, Nursery or Children's Centre).

Support in the community:

Wimbledon and Wandsworth NCT (National Childbirth Trust): Activities for babies and toddlers (e.g. Walk and Talk meetings, playgroups, support for parents and carers and parents). Find out more here.

Home-Start: trained volunteers and expert support helping families with children under 5 through challenging times. Families struggling with postnatal depression, isolation, physical health problems, bereavement and many other issues receive the support of a volunteer who will spend around two hours a week in a family's home supporting them in the ways they need. Specially matched volunteers can provide a range of support such as a listening ear, practical support such as playing with the children whilst a parent can have a shower or a rest and assisting parents to get to a playgroup or counselling session. Home-start also run groups, workshops and holiday outings. For more information or to be referred speak to your Health Visitor or visit Home Start Wandsworth.

Cedar House Postnatal Depression Support Group (Balham) - Group providing a safe and supportive environment for mothers experiencing postnatal depression. 
 Postnatal Depression - Cedar House Support Group.

Family Action Newpin provide long-term support to parents/carers and children under 5 where there is an identified mental health problem and/or a significant difficulty in the parent-child relationship. For more information speak to your Health Visitor or see Family Action.

Chelsea and Westmintser Hospital Digital Living Library

This is a peer support programme for parents who have faced unexpected birth experiences/challenges. This is currently available through video/audio services and is not postcode based. Find out how to access support from the digital living library here find out how to support other parents here. 

Cocoon Family Support Group (Vauxhall): This group is open to all mums and dads that might be finding life stressful, resulting in them experiencing feelings of sadness, panic, loneliness, frustration, irritation or anger and may be identified as having postnatal or antenatal depression. You do not need a diagnosis in order to attend this drop-in. There are a variety of activities with ways of coping with life as a parent.Cocoon Family Support.

Mind Psychotherapy for all: provide free, long term therapies for people experiencing a range of mental health challenges. See more information here. This includes a service for people who experience moderate-to-severe anxiety, depression and other mental health difficulties and a specialist talking therapy service for people who experience psychosis.

Information about medication: Mothers will take medication during and after pregnancy for a variety of reasons, and this can include medications for mental health such as antidepressants. The decision to take these medications can be discussed with your Doctor or mental health team. Some information from Mind can be found here and from the Medicines In Pregnancy website here.

Support for Dads - Pregnancy not only affects women. Dads and partners can also talking to their GP or can contact Talking Therapy services and attend the Wellbeing Workshops (see Talk Wandsworth information above). The Anna Freud organisation also offers support for the mental wellbeing of dads to be here.

International Islamic Publishing House has written a 'Muslim Mommy Guide to Postnatal Depression here.
In an emergency, if you are in a crisis you can call Mental Health Trust's 24/7 Mental Health Support Line: 0800 028 8000.