Coronavirus (COVID-19): Government Guidance from December 2nd
Government guidance on what you should and shouldn't do in an area in Tier 2 of local restrictions from 2 December.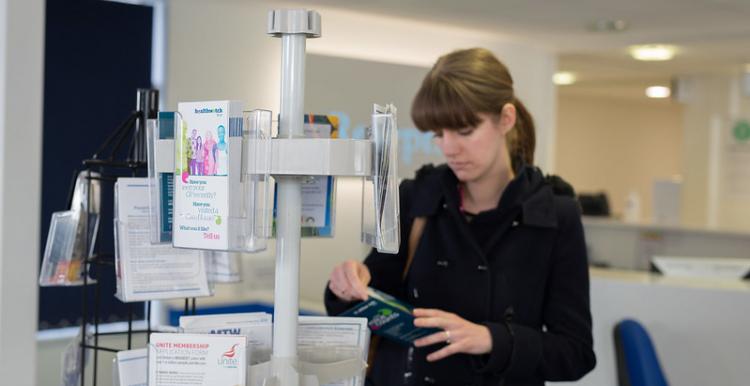 Coronavirus (Covid-19): Government Guidance from December 2, 2020.
As we end our national restrictions on 2 December, they will not be replaced with a free for all. England will continue to use a sensible approach based on three tiers. And since the prevalence of the disease is, alas, still high, these tiers will remain tough.
Indeed they will be tougher than in October. No one wants to throw away the gains of lockdown. We must keep transmission down.
The Government has released its Winter Plan for managing coronavirus.

Follow the rules for your tier in England. London will be in tier 2 (High Alert) which will mean:
Meeting family and friends
Meeting indoors
You can only meet socially with friends and family indoors who you either:
Unless a legal exemption applies.
'Indoors' means any indoor setting, including:
private homes
other indoor venues such as pubs and restaurants
Meeting outdoors
You can see friends and family you do not live with (or do not have a support bubble with) outdoors, in a group of no more than 6. This limit of 6 includes children of any age.
'Outdoors' means in a private garden or other outdoor space.
You can continue to meet in a group larger than 6 if you are all from the same household or support bubble or another legal exemption applies.
Support and childcare bubbles
There is separate guidance for support bubbles and childcare bubbles across all tiers. Support bubbles have been expanded. From 2 December you can form a support bubble with another household if any of the following apply to you:
you are the only adult in your household – any other members of the household having been under 18 on 12 June 2020 – or are an under-18-year-old living alone.
you live with someone with a disability who requires continuous care and there is no other adult living in the household
you live with a child who is under 1, or who was under 1 on 2 December 2020
you live with a child who is under 5, or who was under 5 on 2 December 2020, with a disability
Meeting in larger groups
There are exceptions where people can continue to gather indoors, or in groups larger than 6 outdoors, including:
as part of a single household or support bubble
in a childcare bubble (for the purposes of childcare only)
for work, or providing voluntary or charitable services, including in other people's homes (see guidance on working safely in other people's homes)
for registered childcare, education or training – meaning education related to a formal curriculum, or training that relates to work or obtaining work.
for supervised activities provided for children, and those who were under 18 on 31 August 2020, including wraparound care (before and after school childcare), childrens' groups and activities for under-18s, and children's playgroups
for parent and toddler groups – up to a maximum of 15 people (under-5s do not count towards this limit). These cannot take place in private dwellings
for arrangements where children do not live in the same household as both their parents or guardians
to allow contact between birth parents and children in care, as well as between siblings in care
for prospective adopting parents to meet a child or children who may be placed with them
support groups of up to 15 participants – formally organised groups to provide mutual aid, therapy or any other form of support, where it is necessary for these to take place in person.  These cannot take place in private dwellings. Under-5s do not count towards the 15-person limit for support groups
for birth partners
to provide emergency assistance, and to avoid injury or illness, or to escape a risk of harm
to see someone who is dying
to fulfil a legal obligation, such as attending court or jury service
for gatherings within criminal justice accommodation or immigration detention centres
to provide care or assistance to someone vulnerable, or to provide respite for a carer
for a wedding or equivalent ceremony and reception where the organiser has carried out a risk assessment and taken all reasonable measures to limit the risk of transmission of the virus – up to 15 people.  These cannot take place in private dwellings, except for deathbed weddings that take place in exceptional circumstances where one of the parties is seriously ill and not expected to recover
for funerals – up to a maximum of 30 people and for linked commemorative events, such as wakes or stone settings – up to 15 people. These cannot take place in private dwellings
to visit someone at home who is dying, or to visit someone receiving treatment in a hospital, hospice or care home, or accompanying a family or friend to a medical appointment
for elite sportspeople (and their support team if necessary, or parents/guardians if they are under 18) to  compete and train
for organised outdoor sport and physical activity, and organised sports for disabled people
to facilitate a house move
Other activities, such as hobby groups, organised indoor sport, physical activity and exercise classes can continue to take place, provided that different households or support bubbles do not mix. Where it is likely that groups will mix, these activities should not go ahead. There are exceptions for indoor disability sport, and supervised sport and physical activity for under-18s, which can take place with larger groups mixing. 
Where a group includes someone covered by an exception (for example, someone who is working or volunteering), they are not generally counted as part of the gatherings limit. This means, for example, a tradesperson can go into a household without breaching the limit, if they are there for work, and the officiant at a wedding would not count towards the limit.
It is critical that everybody observes the following key behaviours:
HANDS - Wash your hands regularly and for at least 20 seconds.
FACE - Cover your face in enclosed spaces, especially where social distancing may be difficult and where you will come into contact with people you do not normally meet.
SPACE - Stay 2 metres apart where possible, or 1 metre with extra precautions in place.
Face Coverings
Customers in private hire vehicles and taxis must wear face coverings.
Customers in hospitality venues must wear face coverings, except when seated at a table to eat or drink. Staff in hospitality and retail will now also be required to wear face coverings.
People who are already exempt from the existing face covering obligations, such as because of an underlying health condition, will continue to be exempt from these new obligations.
Guidance stating that face coverings and visors should be worn in close contact services will now become law.
Staff working on public transport and taxi drivers will continue to be advised to wear face coverings.
FAQ's - What You Can & Can't Do
For the full list of all the things you can and can not do, please see the government website. 
It answers all your questions regarding meeting friends and family, playing sports, sitting in someone's back garden, using public transport, going back to work, information for people with carers, for people that are shielding, traveling for outdoor activity and exercise.