Staying Safe Outside Your Home
The government has set out its plan to return life to as near normal as we can, for as many people as we can, as quickly and fairly as possible in order to safeguard livelihoods, but in a way that is safe and continues to protect our NHS.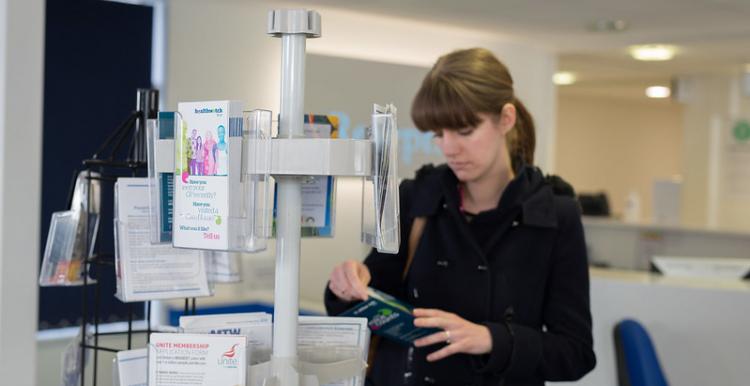 The government has published staying safe outside your home guidance on what the new rules will mean. This page sets out key FAQ to help you prepare for these changes.
What can I do that I couldn't do before?
From 4 July, the Government have said you can:
Meet in groups of up to two households (your support bubble counts as one household) in any location - public or private, indoors or outdoors. You do not always have to meet with the same household - you can meet with different households at different times. However, it remains the case - even inside someone's home - that you should socially distance from anyone not in your household or bubble. This change also does not affect the support you receive from your carers.
When you are outside you can continue to meet in groups of up to six people from different households, following social distancing guidelines.
Additional businesses and venues, including restaurants, pubs, cinemas, visitor attractions, hotels, and campsites will be able to open - but we will continue to keep closed certain premises where the risks of transmission may be higher.
Other public places, such as libraries, community centres, places of worship, outdoor playgrounds and outdoor gyms will be able to open.
Stay overnight away from your home with your own household or support bubble, or with members of one other household.
It will be against the law to gather in groups larger than 30 people, except for a limited set of circumstances to be set out in law.
The Government is advising people not to:
Gather indoors in groups of more than two households (your support bubble counts as one household) - this includes when dining out or going to the pub.
Gather outdoors in a group of more than six people from different households; gatherings larger than 6 should only take place if everyone is from just two households.
Interact socially with anyone outside the group you are attending a place with, even if you see other people you know, for example, in a restaurant, community centre or place of worship.
Hold or attend celebrations (such as parties) where it is difficult to maintain social distancing
Stay overnight away from your home with members of more than one other household (your support bubble counts as one household).
What businesses are reopening?
From 4 July, many businesses and venues will be permitted to reopen and will be expected to follow COVID-19 Secure guidelines. These include:
Hotels, hostels, bed and breakfast accommodation, holiday apartments or homes, cottages or bungalows, campsites, caravan parks or boarding houses.
Places of worship.
Libraries, community centres and social clubs.
Restaurants, cafes, workplace canteens, bars, pubs that are self-contained and can be accessed from the outside.
Hair salons and barbers, including mobile businesses.
Cinemas, theatres and concert halls.
Funfairs, theme parks, adventure parks and activities.
Outdoor gyms, playgrounds, outdoor skating rinks and model villages.
Museums and galleries.
Bingo halls.
Amusement arcades and other entertainment centres.
Indoor attractions at aquariums, zoos, safari parks, farms, wildlife centres and any place where animals are exhibited to the public as an attraction.
Indoor and outdoor areas of visitor attractions including, gardens, heritage sites, film studios and landmarks.
Continue to stay alert and limit your contact with others.
Staying at home is the easiest way to do this.
From 4 July, you can meet indoors in groups of up to two households (your support bubble counts as one household). This includes inviting people from one household into your home or visiting the home of someone else with members of your own household. You should continue to maintain social distancing with anyone you do not live with or who is not in your support bubble when doing so.
If you are in a support bubble you can continue to see each other without needing to maintain social distancing.
The more people you have interactions with, the more chance the virus has to spread. Therefore, try to limit the number of people you see - especially over short periods of time. The risk of transmission is also higher indoors, so you should take extra care to stay as safe as possible.
FAQ's - What You Can & Can't Do
For the full list of all the things you can and can not do, please see the government website. 
It answers all your questions regarding meeting friends and family, playing sports, sitting in someone's back garden, using public transport, going back to work, information for people with carers, for people that are shielding, traveling for outdoor activity and exercise. 
Wandsworth - Local Outbreak Plan
A plan to suppress future COVID-19 outbreaks in Wandsworth has now been published.
The Government has instructed all local authorities to devise Local Outbreak Management Plans (LOMP) to prevent and control local outbreaks of the virus.
Wandsworth Council, which has a statutory role to protect health, will lead the response to local COVID-19 outbreaks through its Director of Public Health and will work with the regional Public Health England health protection team and local partners.
The Council has been given £2.5 million by the Government to implement its tailored outbreak management plans, which will focus on seven key themes. These include:
Care homes and schools
Planning for prevention and management of outbreaks in other high-risk places, locations and communities
Ensuring local testing capacity
Leading contact tracing in complex settings
Integrating national and local data for scenario planning and responding fast to outbreaks
Supporting vulnerable local people to get help to self-isolate
Establishing local boards to oversee prevention and control of COVID-19
The Council says it will use its own local knowledge and that of partners and third sector groups to quickly identify and manage new outbreaks and identify vulnerable people who may need support.