Make a difference to health and social care services in Wandsworth and get involved with Healthwatch! Deadline Extended.
Healthwatch Wandsworth to elect new committee members. Find out how to have your say.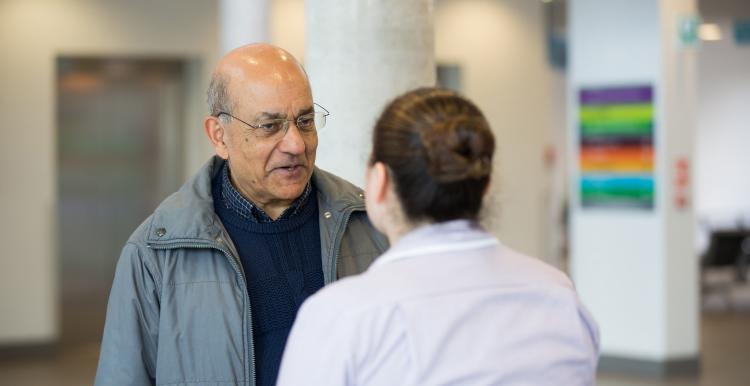 We have exciting roles opening for several committee members for Healthwatch Wandsworth.
We are looking for committee members from across the public, private and third sectors that have a background experience in health and/or social care.
By becoming a Healthwatch Wandsworth Committee Member you will help determine the overall direction and development of the organisation through good governance and clear strategic planning.
What would you do as a committee member?
Our committee contributes to our strategic direction within the framework of WCA's corporate responsibility including:
Creating policy
Strategic objectives and evaluating performance
Risk assessment and proposing mitigation
Monitoring performance against targets and local HWW specification.
As a committee member you will support Healthwatch Wandsworth staff and volunteers. You'll participate in Healthwatch Wandsworth work with them and act as ambassadors for Healthwatch Wandsworth.
You will also help Healthwatch Wandsworth make sure that members of the public are given the opportunity to express their views and make a difference to local healthcare services.
The duration of the term as an elected member of the Healthwatch Committee is three years. During this time board members are expected to attend a committee meeting five times a year and you will be required to participate in email conversations in between meetings.
Healthwatch Wandsworth will be electing members of its Healthwatch Committee at a public meeting on the 5th March 2020.
You have to be a Healthwatch Member to nominate yourself and you can still sign up before 5th March. Healthwatch members will be voting on the final candidates and can  find out more about how to vote here.
How to apply
If interested, please read the Nomination and voting procedure and fill in the nomination form that are included below and send it to: sarahcook@wandcareall.org.uk  by Monday 10th February 2020 (please note that the deadline for nomiations has been extended).
If you would like any further information, please feel free to call Sarah Cook, Healthwatch Manager, on 020 8516 7785 or email sarahcook@wandcareall.org.uk.