Healthshare Wandsworth is now the sole provider of NHS community podiatry services in Wandsworth.
Healthshare Wandsworth are now providing the podiatry services in Wandsworth. Read more about the services now being provided.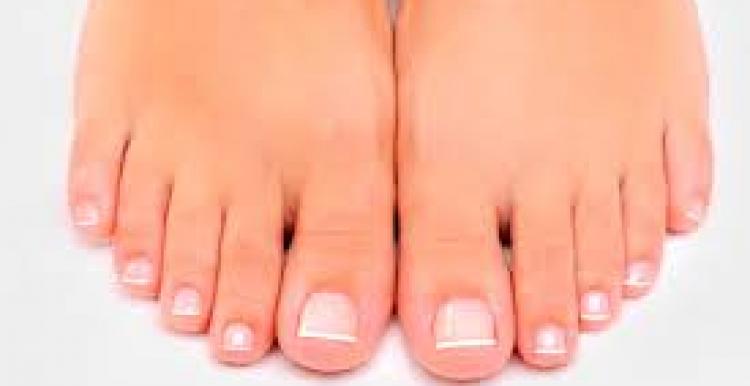 We want to be the best independent community healthcare organisation in the UK that is trusted by patients, chosen by policy-makers and regarded with pride by all our team.
Healthshare Wandsworth was established in 2009 and is a part of Healthshare, an independent group of former NHS clinicians providing services exclusively to the NHS in many areas of England. They are now providing podiatry services in Wandsworth.
Healthshare Wandsworth aims:
To continually evolve and learn through evidence and experience to help people improve their health
To provide the most effective, safe and innovative care to local communities
To offer care that is compassionate and empowers patients
To be a trusted, helpful partner in the health community
To be a successful organisation where colleagues thrive and are empowered to challenge and progress
Information about the service
They provide services in the community to improve access and availability to all NHS patients.  They aim to rapidly get the patient to the right clinician at the right time, within the same service.
The clinical team based in the community in Wandsworth includes:
Podiatrists specialising in Routine Footcare
Musculoskeletal (MSK) podiatrists
Wound care specialist podiatrists
For routine care they provide:
Reduction of corns and callus
Pathological toe nail treatment
Diabetic foot care
Clinical assessment of the circulation in the foot and leg
Wound care
Basic biomechanics
Foot health education
Sign posting to other organisations to ensure you get the right care at the right time
If a patient is housebound, they will offer them domiciliary visits. The clinician will call to discuss this before any visits are arranged. Another option to book and arrange HATS transport to enable patients to attend one of their clinics.
They also offer:
Podiatry biomechanical assessments which involve an examination of the lower limbs, looking at the structure, alignment, and function. The assessment looks for any irregularity which may contribute to pain in your feet and lower limbs, or for abnormality which may contribute to callus or corn formation. 
Nail surgery - The removal of all or part of the toenail.The most common reason for having nail surgery is an ingrown toenail
If you need to be seen by a Podiatrist please visit your GP who will be able to send them a referral.
Where is the service?
The staff and services remain unchanged and where possible they have kept location changes to a minimum. QMH, Balham, Brocklebank and St John's Therapy Centre are still being used.  
Doddington and Tooting Health Centre (Amen Corner) are no longer available.
They have returned to Bridge Lane and currently have a clinic in Tooting Leisure Centre.
They will continue to expand based on patient need and have expanded to include a clinic at  Southfields Group Practice.
Any More Information
To book appointments , call 0208 812 6050 or email enquiry@healthshare.org.uk
Since the transfer in mid July the phone lines have been extremely busy.
You can leave a message if you are unable to reach them clearly stating your name, DOB, Tel. no and NHS number if available.  
(This will enable them to return your call. A lot of messages received are missing key information and so their staff cannot call you back which leads to you having to call and leave another message).
It isn't possible to attend without a booked appointment because reception staff do not have access to the booking system. 
As with any new service, there will be a transition period where things will take some time to settle down.
If you wish to contact via email they will respond within 48 hours. Please email enquiry@healthshare.org.uk
How you can get involved
 Healthshare Patient Feedback Questionnaires
There are patient questionnaire forms available at all of the sites and the service would be interested in gathering your feedback.
You can also access the form and leave feedback via their website.
 Healthshare Online Patient Participation Group.
Healthshare are dedicated to developing an online Patient Participation Group so that they can capture patient's views from across the country. Patient participation groups are made up of volunteers which assist in supporting services to ensure that they deliver the most effective, high quality care.
They act as a critical friend and represent the voices using the services to identify people's experiences and what matters most to them. This involves asking questions about the services, how well they are doing and to identify areas of improvement. They would also like to receive feedback on any service changes they want to make or any new literature we would like to publish.
If you are interested in joining or have any further questions please email feedback@healthshare.org.uk 
They have visited Patient Participation Groups within the area whilst setting up this service.
If you would like them to attend your event please email us on enquiry@healthshare.org.uk as they are happy to come and talk to you.